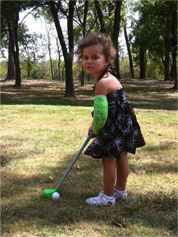 Burning Tree Golf Course is noted as one of the most scenic and tranquil golf courses of its kind.  This 9-hole golf course trails through a tree-lined layout and nestles quietly along the Kansas River with the benefit of our beautiful wildlife.  Bald eagles flying over the grounds make it a very unique and inviting opportunity for a peaceful day of golf.  Water and trees are the two difficulties on this par 35 with a total yardage of 5442.  The course rating is 67.1 with a slope rating of 114.
Burning Tree Golf Course Dress Code:
For Members and Guests
Shirts without sleeves may be worn on the golf course as long as they have a collar.
Examples of inappropriate golf shirts include muscle shirts, cut-off t-shirts, tank tips, halter tops, bathing suits, and other related attire.
Golf shirts with pants or shorts are preferred.
T-shirts and other shirts with sleeves that do not have collars are acceptable but cannot have cut out sleeves or tears in the material or suggestive print or pictures.
For safety and comfort, sandals, clogs and or flip-flops cannot be worn unless they are specifically manufactured for golf.
Soft spikes only!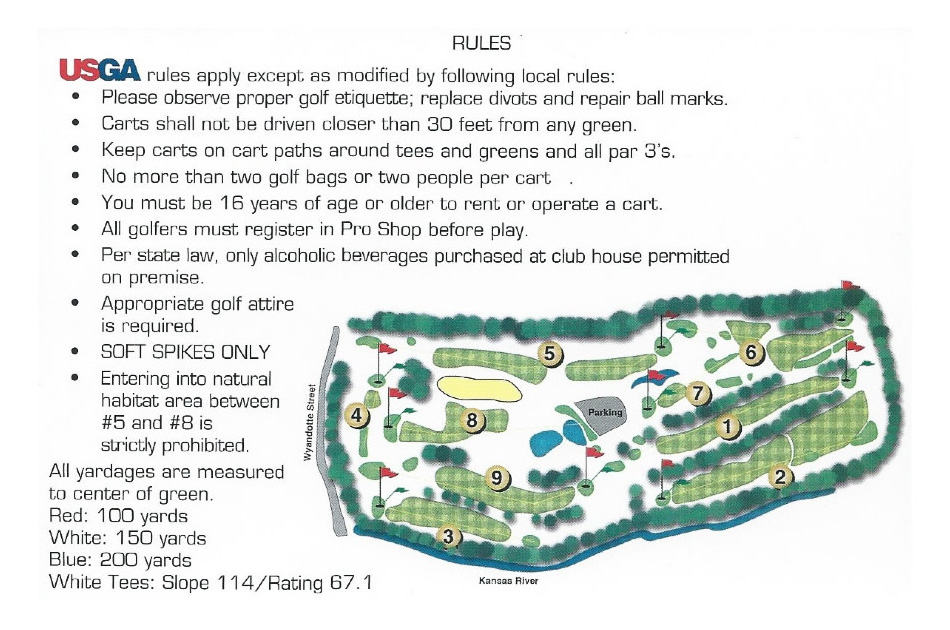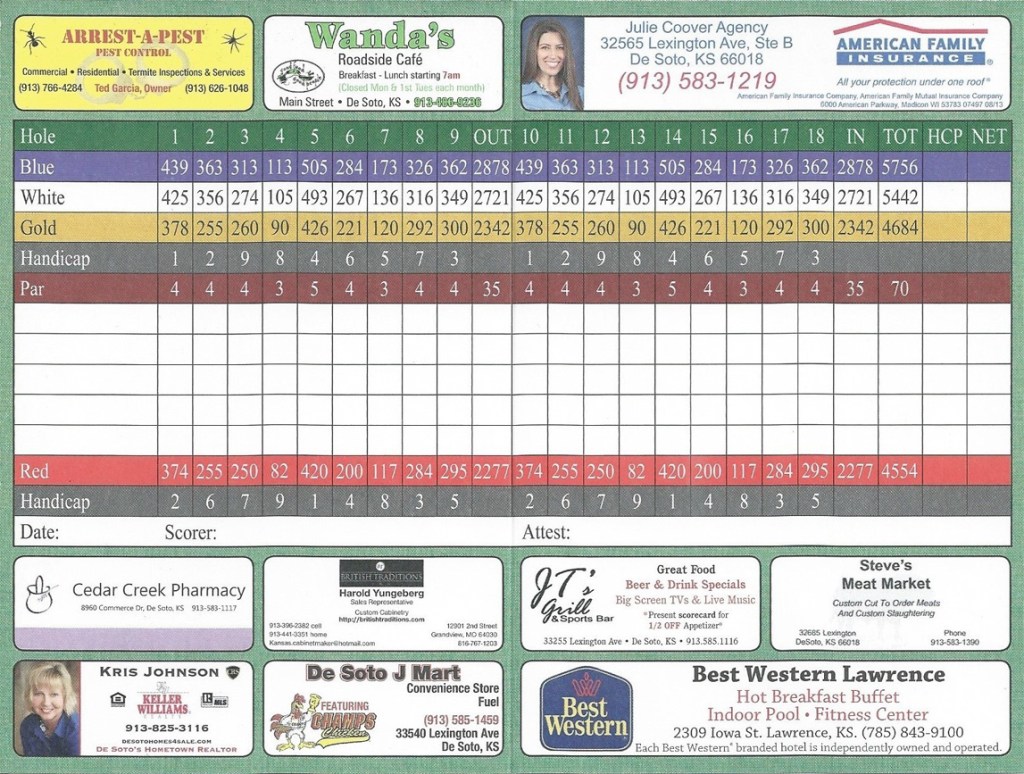 Pro Shop
Our pro shop is fully supplied with all of a golfers need
PING polo's for men and women shirts at a low cost of $20 each
gloves, tees, balls, hats, and many other golf merchandise
Snack bar offers the option of food, snacks and an assortment of drinks.
We serve a variety of spirits, from beer to mixed drinks
Look for our Daily Specials on Food and Drinks